Sidekicks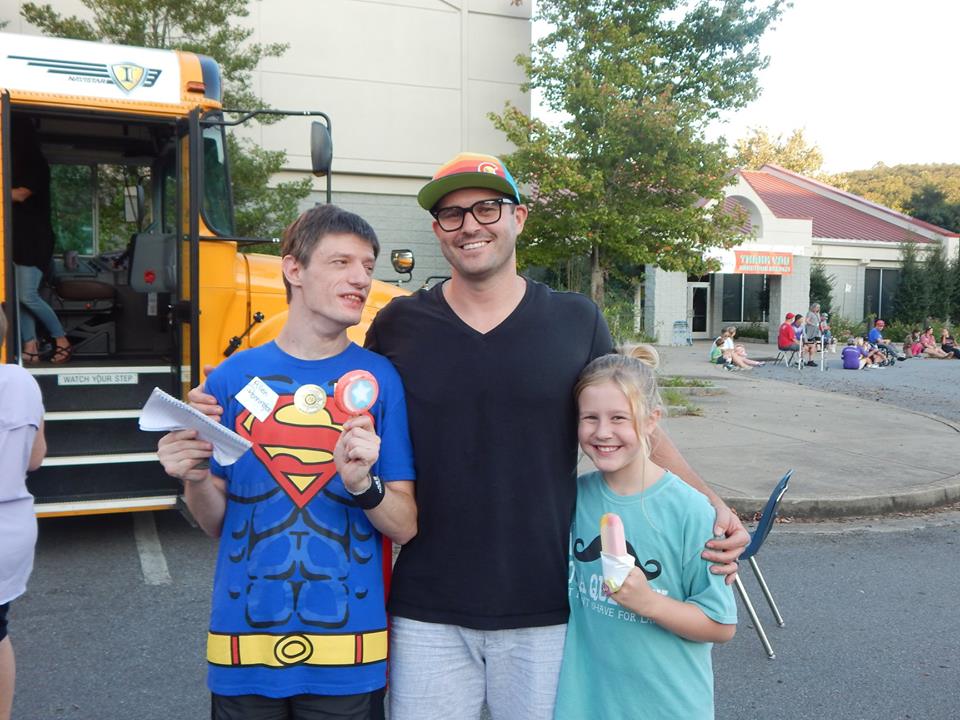 Sidekicks is a respite care program designed for children and adults with special needs and their siblings. These fun, inclusive, community-based events are held each month and are FREE to everyone. Guests of all ages and abilities enjoy snacks, activities, and special visitors. Our experienced staff and lead volunteers oversee all events. Sidekicks allows people of all-abilities to enjoy an night of fun and community. Please click here to register a participant online.
Most of our Sidekicks monthly events are respite with the intention of allowing parents and caregivers the night off.
Our past themed respite night events include:
Movie Night
Prom
Fiesta
Hometown Heroes & Therapy Dogs
Halloween Costume Contest
Several annual events encourage family participation. These events include:
ConnectAbility Talent Show
Summer Pool Party
Thanksgiving Banquet
Volunteers
Becoming a Sidekicks volunteer will change your life.
You will have the opportunity to build relationships with children and adults with disabilities and their families. You will discover new things about yourself as you go along the journey. Your horizons will be expanded as you get to know people with different abilities than you. Be prepared for the surprise of how much you learn from the participants!
Please click here to apply to become a Sidekicks volunteer.