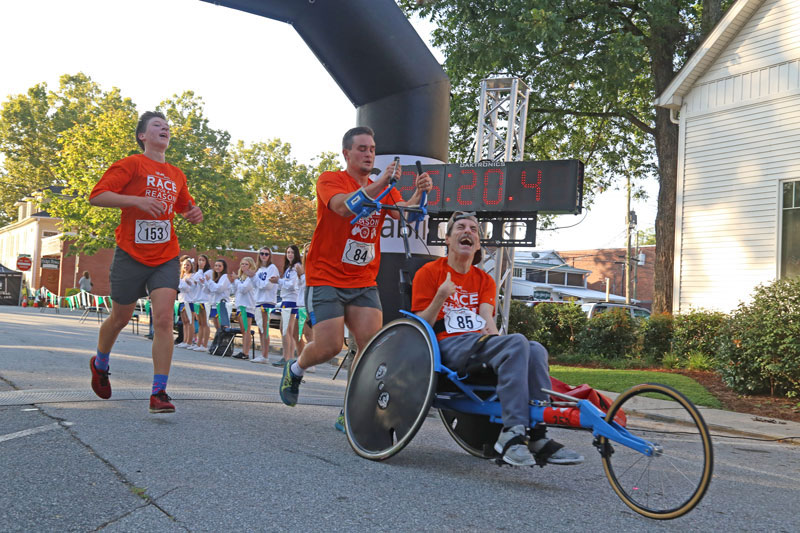 The ConnectAbility 5k Race is held each fall in Dahlonega. It's a fun & challenging (stroller & dog-friendly) course and the whole family can enjoy a great day together. Everyone is welcome to race with us!
The 11th Annual ConnectAbility 5k Race will be at 8:00 AM on Saturday, September 11, 2021. All race finishers receive a t-shirt, bib, and medal!
If you are an athlete/racer with a disability, please note that on your registration form. You can request that a racing wheelchair (pictured on the left) be available for you to use during our race. You may also request a pusher if you don't have a person to race with you and push the chair.
5K Race
Complete the form below to register for the 2021 ConnectAbility 5K Race.
Virtual Race
Race when you want, where you want, and support ConnectAbility!
Kids Fun Run
A quick run around Hancock Park is perfect for kids, and completely free!
Register to Volunteer
Don't want to race, but still want to help out? Register to volunteer with us!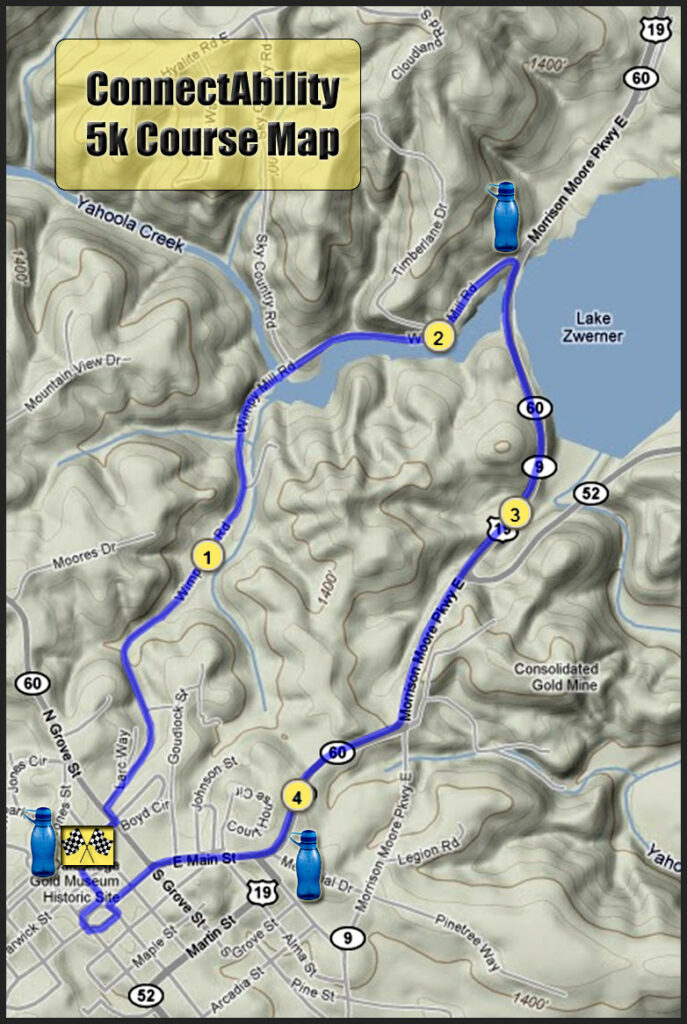 Connectability 2021 5K Signup
Online Registration is now closed. On location registration begins at 7:00 am.