Children and adults of all abilities are invited to our Sidekicks Respite night on September 21 from 6-8pm at the Lumpkin County Park and Rec! We will have guests from local fire departments, sheriffs offices, therapy dogs and free ice cream!
Parents are invited to a self defense class Friday September 21 from 6-8pm at the Lumpkin County Park and Rec during Sidekicks Respite. The self defense class will be led by Kelly Leo. Kelly is the owner of Full Throttle Fitness in Gainesville and is an experienced martial artist and world champion kick boxer with black belts in multiple styles of martial arts.
Everybody is invited to join us at Amicalola State Park on October 11th from 10:30am until 12:30 pm, as we explore the park, take photographs and get to know each other. We will have a picnic lunch to finish up the trip. This is a bring-your-own picnic lunch. Please let us know if you would be interested in helping push some of our friends who use wheelchairs during the visit!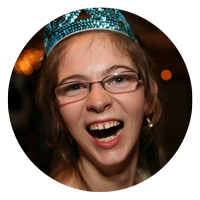 ConnectAbility is possible because of your donations! Click to learn more about how you are helping children and adults with special needs in your community.
What Does ConnectAbility Do?
ConnectAbility is creating communities where people of all abilities are valued, included and empowered.
Race for a Reason builds partnerships of athletes of all abilities with the goal of training and racing together.
A picture can speak a thousand words – but what if a picture spoke your only words?
Fun free monthly events presented by ConnectAbility for children and adults of all abilities.