What Does ConnectAbility Do?
ConnectAbility is creating communities where people of all abilities are valued, included and empowered.
Friday, October 16 @ Lumpkin County High School Movie starts at 8pm FREE! The "usual" Halloween activities look different this year but we are still having fun! Dress up (if you like) and join our Family Drive in Movie Night! We'll be watching Casper on the big screen...
read more
Help ConnectAbility Change Lives!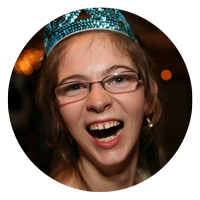 ConnectAbility is possible because of your donations! Click to learn more about how you are helping children and adults with special needs in your community.