What Does ConnectAbility Do?
ConnectAbility is creating communities where people of all abilities are valued, included and empowered.
Welcome to the world Adelyn!(I wrote most of this the day after Adelyn was born so that we could remember and celebrate the months leading up to her birth.) Adelyn, I am so grateful you are here. I wanted to take the time to share the story of your journey so that you...
read more
Help ConnectAbility Change Lives!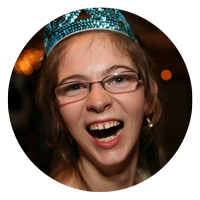 ConnectAbility is possible because of your donations! Click to learn more about how you are helping children and adults with special needs in your community.