What Does ConnectAbility Do?
ConnectAbility is creating communities where people of all abilities are valued, included and empowered.
One of our beloved community members at ConnectAbility & the Meet Your Neighbor Project, Ella, has lived for over a decade in a local assisted living facility.  Over the years, she has grown to be a true friend of many community members. Ella is an older woman in...
read more
Help ConnectAbility Change Lives!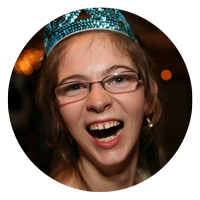 ConnectAbility is possible because of your donations! Click to learn more about how you are helping children and adults with special needs in your community.