Meeting Sam the baby Lemur!
Our Kids Virtual Connections group got to meet an adorable baby lemur today!
Sam is just a few months old and is a black and white lemur. He was born in captivity at North Georgia Zoo and is learning to be an ambassador for other lemurs. That means he will help people learn about lemurs and how we can take care of their natural habitat.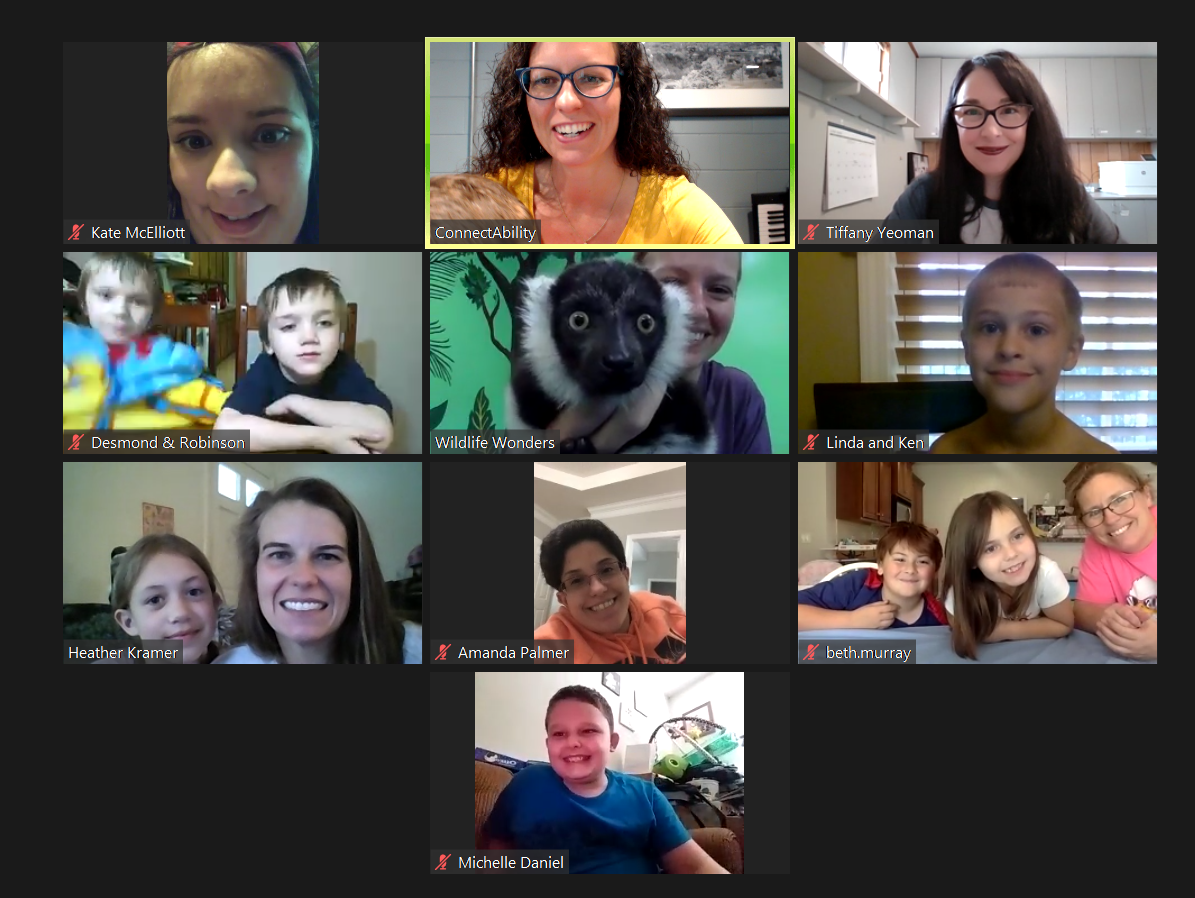 We learned some cool facts about lemurs too! Here are a few:
Lemurs are only found in their natural habitat on the island of Madagascar off the coast of Africa
There are currently 111 different species of lemurs
Lemurs can be very small and as large as 12 pounds (Sam will be close to 12 pounds when he grows up)
Lemurs love to eat fruit, flowers & nectar
Lemurs look similar to monkeys but they are not
Special thanks to Rachel for a great chat about lemurs! We always love meeting new animals with North Georgia Zoo & Wildlife Wonders.
We'd like to invite YOU and your family to join our next Family Fun Night on June 19 to meet lots more animals from Wildlife Wonders! Join us on Facebook Live at 7pm. 
You can visit North Georgia Zoo and see Sam and all his animal friends – over 400 different species! Check out their website here.